Pet Stains and Other Odors Eliminated
You'll not only get a complete removal of soil, but also a complete deodorization. Let us know where all your odor problems may hide. We'll bring in our professional urine detector to pinpoint any problem urine spots. Or we can use Microban Antimicrobial to treat other odors like musty smells and invisible sources.
Pet Urine Stain Treatment
You can get full pet stain treatment, even in the pad, upon request.
First, we pinpoint the problem urine area with our urine detector.
Second, the problem area is flooded with a deodorizer
Third, the dedorizer and urine is extracted from the padding with our water claw
Last, the area is rinsed to remove excess urine and deodorizer
Click here for an estimate right now.
Microban Clean Carpet Sanitizer
Smell the Freshness


Water, humidity and everyday usage of carpets can be an invitation to microscopic bacteria and fungi that can become an invisible source of rancid odors. Now, Carpet Pro can provide "new home" freshness with Microban Clean Carpet Sanitizer. Microban CCS has an active ingredient that neutralizes, reduces and controls the growth of microbial bacteria and fungi.

EPA approved

Ten years in development, the exclusive Microban CCS formula has been tested for safety and efficacy and has been granted EPA registration #70263-7. The Microban CCS formula and process is patent pending.

Microban CCS kills hundreds of different strains of odor causing bacteria and mold to improve indoor air quality and maintain new home freshness.

Protects against odor-causing bacteria and fungi for a whole year.

How It Works

Microban CCS contains three anionic biocidal agents directed at odor causing bacteria and fungi such as aspergillums and penicillin. Microban's technology has been tested in thousands of facilities and is now available for use in residential settings.

Microban CCS also contains odor counteractants to neutralize unpleasant malodors.

Microban CCS is not a topical application that is sprayed on; a specialized procedure is used to apply it deep within the fibers of carpets.
Carpet fibers are softer, more luxurious and longer lasting after being cleaned and sanitized with Microban CCS. And best of all, you can experience new home freshness everyday with the knowledge that you have the cleanest carpets possible!

"Cleaner Than Clean"
Many situations demand a level of "clean" beyond traditional carpet cleaning methods. Before Microban processes were developed for the home, this level of clean was reserved for large institutions including daycare centers, gyms and spas, and healthcare facilities. Now, with a special residential application process, you can restore "new home freshness" and rid the home of odor-causing micro-organisms. Ask Your Technician for Details!!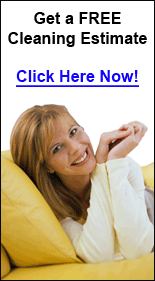 You can get all these cleaning services:
If you have stubborn odors, our profesional Odor Control processes can help. If your home or office has been affected by water, damage can be minimized with Water Damage Restoration services.
If your carpet needs Carpet Repair, we do that too. And if you're health conscious about the way your home is cleaned (we are too), we have a program specifically for cleaning for Healthier Living.