Drapery and Fine Fabric Cleaning in the New Orleans Area
If you're concerned about who you can trust to clean your fine fabrics, you can rest at ease. Miracle clean has been trained, certified, and experienced in cleaning all types of upholstered fabrics and draperies.
We've cleaned everything from Chintz, Rayon, Haitian Cotton, Wool, Silk, and more.
Give us at call at 504-454-1705 and we can give you an idea of what we can do for you. We'd love to help you with all your cleaning needs.
Get an estimate now- Click Here
5 Reasons You Should Always Get Fiber Stain Protector
1. Reduces permanent stains
A great looking fabric can be ruined by an ugly spot. Unprotected fibers don't repel spillage as well as protected fibers. Being able to remove spots and spills more effectively, you can avoid permanent staining.

2. Helps save your traffic areas from becoming destroyed
Traffic area soil is very abrasive and cuts fibers like a knife. This damaging soil can easily bond to an unprotected fiber. By applying fiber stain protector, you will increase the life of your area rug dramatically. When you vacuum your protected area rug the soils will release from the rug pile much more effectively.

3. Make spots easier to remove
The easier a spot is to remove, the less cleaner you will have to use. The less agitation you will have to use, and the less time it will take. Many spots can be removed easily with just water.

4. Makes your next professional cleaning more effective
Having protector applied to your area rug will enhance your next cleaning. More soil will be removed the next time your area rug is professionally cleaned.

5. Helps avoid costly service calls
Although you want to call us out to handle any spot you cannot remove immediately, fiber stain protector helps you remove more spots than you could without protector. You may be able to save a minimum charge by removing the spot yourself.

The result of having protector applied to your fabrics will make it look better and last longer.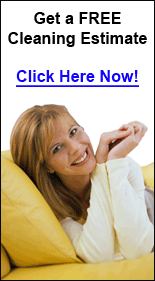 You can get all these cleaning services:
If you have stubborn odors, our profesional Odor Control processes can help. If your home or office has been affected by water, damage can be minimized with Water Damage Restoration services.
If your carpet needs Carpet Repair, we do that too. And if you're health conscious about the way your home is cleaned (we are too), we have a program specifically for cleaning for Healthier Living.