If You Have Water Damage in the New Orleans Area We're Here 24/7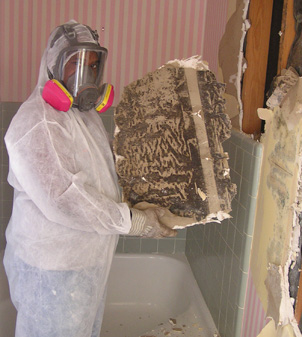 It doesn't matter what time of day or what day of the week, we're here for you. You can even call on Christmas Day. If you have a water emergency, it needs to be taken care of NOW.
The longer you wait to correct the water problem, the greater chance for mold growth inside your walls and under your flooring. In as little as 24 hours, mold starts to grow when carpet, hardwood, drywall, and cabinets are wet. If you've had more than a few gallons of water in your home, it will NOT dry on its own. You need professional restoration right away.
Call us at (504) 454-1705 24 hours a day
Here's how we restore your water damage problems:
The first thing we do is perform a moisture inspection with professional moisture meters. This will tell us the extent of water damage. It's important to know all the areas where moisture has migrated because sometimes you can't see nor feel moisture.
Second, we extract as much water as possible with our truck mounted extraction machines. The machines are designed to pull moisture from the backing of your carpet and pad.
Then we bring in drying equipment to dry moisture lingering in your drywall, cabinets, hardwood floors, studs, and carpet. We have a machine that can pull moisture out of drywall and wood.
Last, we perform moisture inspections until your building is 100% dry. We don't stop until you are safe from further water damage.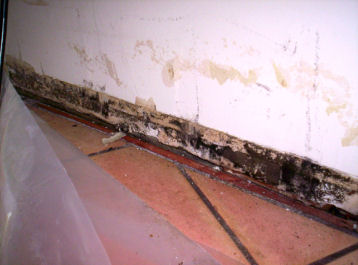 Frequent Misconceptions About Water and Leaks:
Wet carpet is NOT your biggest concern with water. It's your drywall. Moisture wicks into drywall when your carpet is wet. The cost to repaint, re-install baseboards, and sometime mold remediation is FAR greater than the cost of new carpet.
One of the greatest risks in water damage is termite infestation. Termites love moist wood. If water gets into your walls, the studs in your wall get wet. Termites are attracted to these areas. As well, other wood destroying organisms flock to moist wood.
Your carpet or drywall will NOT dry out before damage takes place. If you have more than a few gallons of water in your home or office, the area won't dry by itself quickly. And if the area stays wet for longer than 24 hours, water damage problems begin.
Act now. Call us at (504) 454-1705.
You can get all these cleaning services:
If you have stubborn odors, our profesional Odor Control processes can help. If your home or office has been affected by water, damage can be minimized with Water Damage Restoration services.
If your carpet needs Carpet Repair, we do that too. And if you're health conscious about the way your home is cleaned (we are too), we have a program specifically for cleaning for Healthier Living.