Cleaning For Your Health
Did you know cleaning could actually improve the health of you and your home?
How often should you clean your carpets?

Even the EPA recommends professional carpet cleaning on a regular basis. If you live in a home with children or pets, you should have your carpet cleaned every 3-6 months. If only healthy adults live in the home, every other year is acceptable.
Click Here now for an estimate
How often should you clean upholstery and other fabrics?

These depend on how often they are used. But generally, every 1-2 years if acceptable. Keep in mind, an upholstered sofa is a fabric. Every fabric needs to be cleaned.
What's the best way to clean for a healthy home?

First, insist on only all-natural cleaning agents. Some chemicals professional carpet cleaners use may be irritating to those who are chemically sensitive. Ask for all-natural, safe products.
Second, your fibers should be rinsed with hot water instead of dry cleaned. The rinsing action helps to flush out bacteria and other things harmful in the fabrics.
Third, make sure the fiber dries FAST. At Miracle Clean, we really concentrate on drying your carpet as quick as possible. This eliminates the possibility of mold growth and makes for a healthier cleaning.
Call us today at (504) 454-1705 or Click Here for an estimate.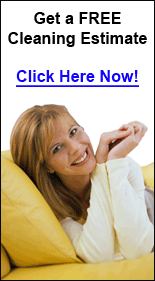 You can get all these cleaning services:
If you have stubborn odors, our profesional Odor Control processes can help. If your home or office has been affected by water, damage can be minimized with Water Damage Restoration services.
If your carpet needs Carpet Repair, we do that too. And if you're health conscious about the way your home is cleaned (we are too), we have a program specifically for cleaning for Healthier Living.