Carpet Cleaning in New Orleans, Metairie, and Kenner LA Areas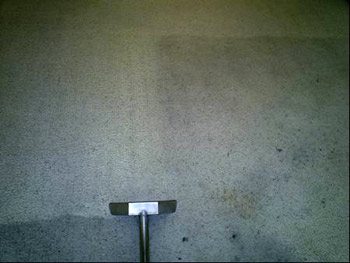 You're going to get the most advanced carpet cleaning available with the best equipment on the market. At Miracle Clean, we have extensive experience with all types of fibers.
This means we'll know EXACTLY how to solve your dirty carpet problems. There will be no guessing.
The education we've undergone through the IICRC (Institute of Inspection Cleaning and Restoration Certification) means you're hiring a cleaning firm trained to handle the toughest stains and soil problems.
Click Here for an online estimate
Your spots and stains will be professionally treated…
Pet stains, ink stains, food spills, vomit stains, wax, soda spills, paint, magic marker, coffee, tea, and more. You name, we've taken care of it all.
Now, I'll be upfront with you. Not all stains are removable. But we are able to remove 99% of even the worst stains. And we'll do everything possible known to professional cleaning to remove all your stains. The faster you call us, the better chance of stain removal.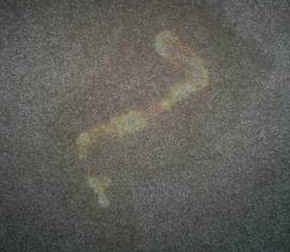 We've done all the testing for you. We've done extensive testing on the different cleaning products and fabric testing. We've found the safest and best performing carpet cleaning agents to use on your carpet. They leave the least residue and remove the most soil.
Below is a list of what we do in our full service carpet cleaning system. Not every cleaning company in the New Orleans area does all this. In fact, we may be the only company. But as you can see, we go above and beyond to give you the best cleaning possible.
Get an estimate by Clicking Here
The 12-Step Carpet Cleaning Experience

Step 1: Pre-Inspection of your carpet
Our technician will walk through with you to visually inspect the carpet. He will identify potential permanent stains and give you an evaluation of expected results.

Step 2: Commercial Pre-vacuum
Dry soil is removed by a thorough vacuuming. Removing dry soil is one of the most important steps in cleaning.

Step 3: Furniture Moving
Our regular pricing includes moving sofas, chairs, tables and smaller items. Beds, dressers, and heavier pieces are left in place under our regular pricing structure. One of our consultants can quote the exact cost of any heavier pieces.

Step 4: Pre-spraying
A preconditioning agent is applied to break down traffic area soil and general spots for more thorough cleaning.

Step 5: Pre-spotting
Difficult spots are pre-treated with special solutions to increase chances of removal.

Step 6: Pre-grooming
A professional carpet groomer is used to further loosen the soil.

Step 7: Soil Extraction and Rinsing
The carpet is then thoroughly rinsed with a powerful extraction cleaning system without over wetting the carpet or leaving a sticky residue behind.

Step 8: Neutralizer
Every carpet that we clean is pH balanced so that there is no sticky residue left behind. This also leaves your carpet soft and fresh.

Step 9: Post Spotting
Any spots or stains still remaining will get extra treatment with our many specialty spotting solutions. *For longer carpet life and fewer permanent stains, we highly recommend professional carpet protector applied to your carpet.

Step 10: Post Grooming
Your carpet is groomed with a professional groomer so that the pile of your carpet is standing tall when we leave. Post grooming helps the carpet pile dry faster and in the right position.

Step 11: Speed Drying
High velocity air movers are placed on the carpet immediately after cl eaning to promote faster drying.

Step 12: Post Cleaning Inspection
Our technician will walk through with you to point out the cleaning results to make sure that you are completely happy with the job.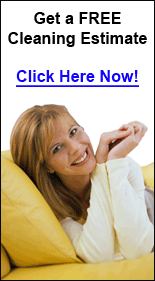 You can get all these cleaning services:
If you have stubborn odors, our profesional Odor Control processes can help. If your home or office has been affected by water, damage can be minimized with Water Damage Restoration services.
If your carpet needs Carpet Repair, we do that too. And if you're health conscious about the way your home is cleaned (we are too), we have a program specifically for cleaning for Healthier Living.