Refurbish Your Hardwood Floors Without Sanding at Half the Cost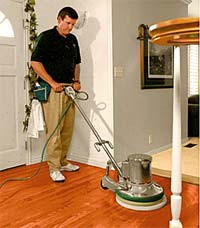 Hardwood floors can last a lifetime if maintained properly.
 
At Miracle Clean, we give your hardwood floors a dust-free refurbishing process that leaves no mess and quickly gets your home back in use.

Hardwood Deep Cleaning
Dust mopping and vacuuming a hardwood floor is the best regular maintenance you can do yourself. But after several years a deep down cleaning is needed to keep your floor protected and beautiful.

Miracle Clean's Dust-FREE Refurbishing System
We have discovered a refinishing process that is completely dust-free and quick to accomplish.  Plus, the cost is less than what you'd pay for a complete refinishing.

Keep Hardwood Floors Beautiful
Maintenance should be done every 1 - 3 years on your hardwood.  Of course, this is depending on traffic levels and type of use.  With the minimal time it takes for our refurbishing system, you can easily get this process done every couple years.

How Can You Tell if You Need Refurbishing?
Are your floors dull?  Do they look more worn in traffic areas? Sprinkle several drops of water on your floor. Do this in a high traffic lane.  If all the water doesn't readily bead up, you have little polyurethane sealer left on your floor.  At this point it could be too late for a refurbishing process and you may need a complete sand and refinish process.  We'll let you know when we inspect your floors.
 
Click here for an estimate

Step 1 - Visual inspection. We'll examine your floors to see if our system is appropriate for your floor condition.

Step 2 - Damage repair. We fill in cracks, gouges and separations in your floor.

Step 3 – Deep cleaning and abrasion. This removes all loose and embedded soil. Your floor is left in the ideal condition for the new finish to be applied. The complete system is dust free.

Step 4 - Initial coat of finish.

Step 5 - Final coat of finish. You may choose either Semi-gloss or Matte (satin) finish. Semi-gloss is the most common because it really brings back the shine to your floor. But if you prefer a dull finish, you may choose Matte.


Keep this in mind about your hardwood floor

Neglected hardwood floors can lose stain color and damage the actual wood. This could require extensive restoration including complete sanding, staining and refinishing. We'll let you know what needs to be done when we evaluate your floor.

Many hardwood floors can have only two or three full floor sanding/refinishing over a lifetime. The wood can literally be sanded away if it's done too often.

Miracle Clean's dust-free system is odorless, non-toxic and dries in about an hour. You can even walk on the floor in your stockings after an hour. However, furniture shouldn't be moved back for four hours and rugs not until 24 hours. DO NOT allow shoes to be on the floor for the first 24 hours.  After 24 hours, your floors are ready for full use.
 
You'll have a beautiful, shiny, protected finish that lasts for years.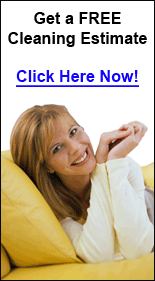 You can get all these cleaning services:
If you have stubborn odors, our profesional Odor Control processes can help. If your home or office has been affected by water, damage can be minimized with Water Damage Restoration services.
If your carpet needs Carpet Repair, we do that too. And if you're health conscious about the way your home is cleaned (we are too), we have a program specifically for cleaning for Healthier Living.